Who We Are
Our Common Purpose – pursuing longevity – yours and ours.
We care for each other. We're dedicated to helping each resident pursue wellness of mind, body and spirit in personalized ways that enhance every element of well-being. Physical and intellectual exercise strengthen health, vitality and understanding. Aspiring to emotional and spiritual comfort helps everyone live a happier life, whatever their faith and beliefs. Sharing laughter, kindness and friendship with neighbors and staff helps build a community that's based on making life better for others.
Our History
Covenant Living Communities and Services is committed to its original mission of providing loving and personalized care in harmony with the Gospel. Our roots go back more than 134 years ago to the very first outreach of our parent organization, the Evangelical Covenant Church. Church members lived their faith in the streets as well as in the pews. With meager resources, they established the Home of Mercy in Chicago, Illinois. Its purpose: provide benevolent care to the sick, to orphaned children, and to the frail elderly. Since those early days, Covenant Living has been fulfilling its purpose to create joy and peace of mind for residents and their families.
In 1886, the 2700 block on Foster Avenue was the perfect location for the Swedish Evangelical Mission Covenant Church to establish a home. The area was on the peaceful outskirts of the city with vacant land available. The needs were great. Cholera was rampant among the immigrants who flocked to Chicago, and children were left without parents to care for them. With strong leadership from Henry Palmblad, a city missionary hired by the Chicago Mission Friends and himself an orphan, a humble frame house on Foster Avenue was remodeled into a two-story building to care for "the helpless and defenseless."
It was aptly named the Home of Mercy. An 1886 report affirmed, "Here the patient can, when he is able, walk about in the green, sit in the garden, and enjoy God's nature. Physicians have declared that the location of the home is most admirable."    
As the years passed, increased demand for medical care led to the gradual separation of the medical and benevolent services. Funds were raised, and a separate hospital was built in 1903, formerly known as Swedish Covenant Hospital and today named Swedish Hospital. Over the next 70 years, the building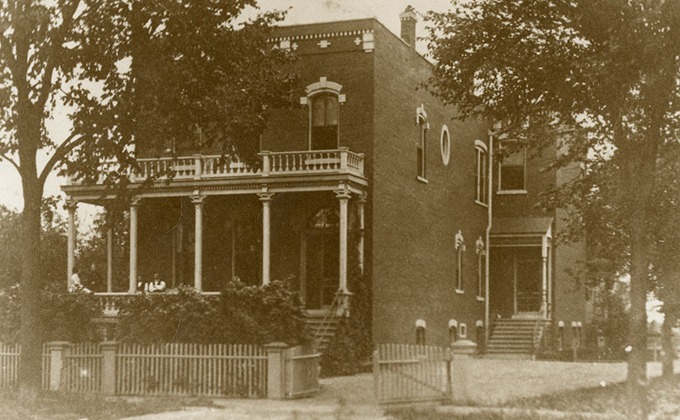 transitioned to serve an ever-changing roster of seniors. During those eventful years, Covenant churches around the country gave generous support. There were annual Harvest Festivals, women's organizations sewed sheets, quilts, and curtains and put on programs to collect funds for the home on Chicago's annual Tag Day. The Home of Mercy was included in many church budgets.    
The Home of Mercy established a precedent for lovingly caring for seniors in a Christian environment. In an outreach that has continued uninterrupted for well over a century, we have a vivid example of what can be accomplished when we stand side by side. This heritage permeates our daily life. It establishes a unique sense of community. A community where all members – staff, as well as residents – respect and care for one another, fulfilling the promise of creating peace of mind for residents, especially those residents in need.