Making a difference in locations nationwide.
Covenant Living Communities and Services from coast to coast.
As one of the nation's largest not-for-profit retirement housing organizations, we have provided senior living and care to seniors for more than a century. With 19 communities in ten states, Covenant Living Communities and Services offers the promise of a wonderful tomorrow in beautiful locations from coast to coast. Sharing the Covenant mission, each community provides the setting for your happiest, healthiest future.
At Covenant Living Communities across the nation, you can explore a stunning residence with views of the Pacific at sunset or a comfortable cottage home in historic New England. From coast to coast, our exceptional communities reflect the local style.
In every location, you'll find the fellowship of friends, maintenance-free senior living and a lively community of friendly neighbors. No matter where you live, you'll discover that the spirit of love and compassion is the same.
To learn more about our communities, please call (773) 878-2294 or contact us.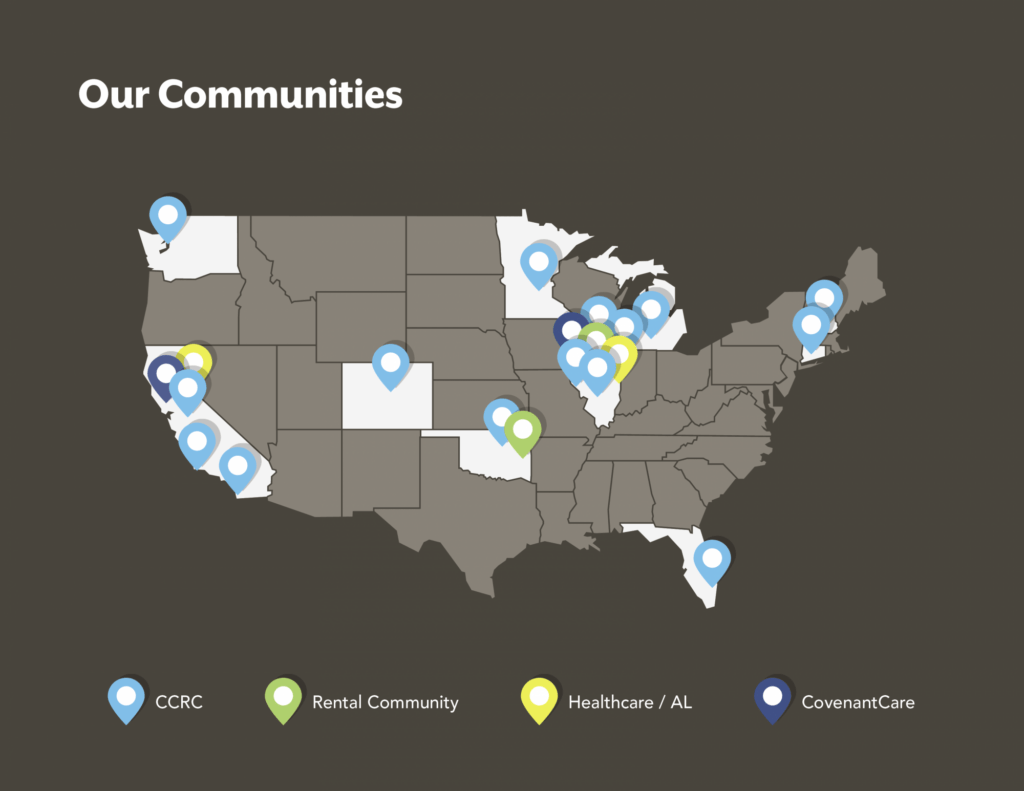 View Covenant Living Communities and Services in a larger map
California
Colorado
Connecticut
Florida
Illinois
Michigan
Minnesota
New Hampshire
Oklahoma
Washington